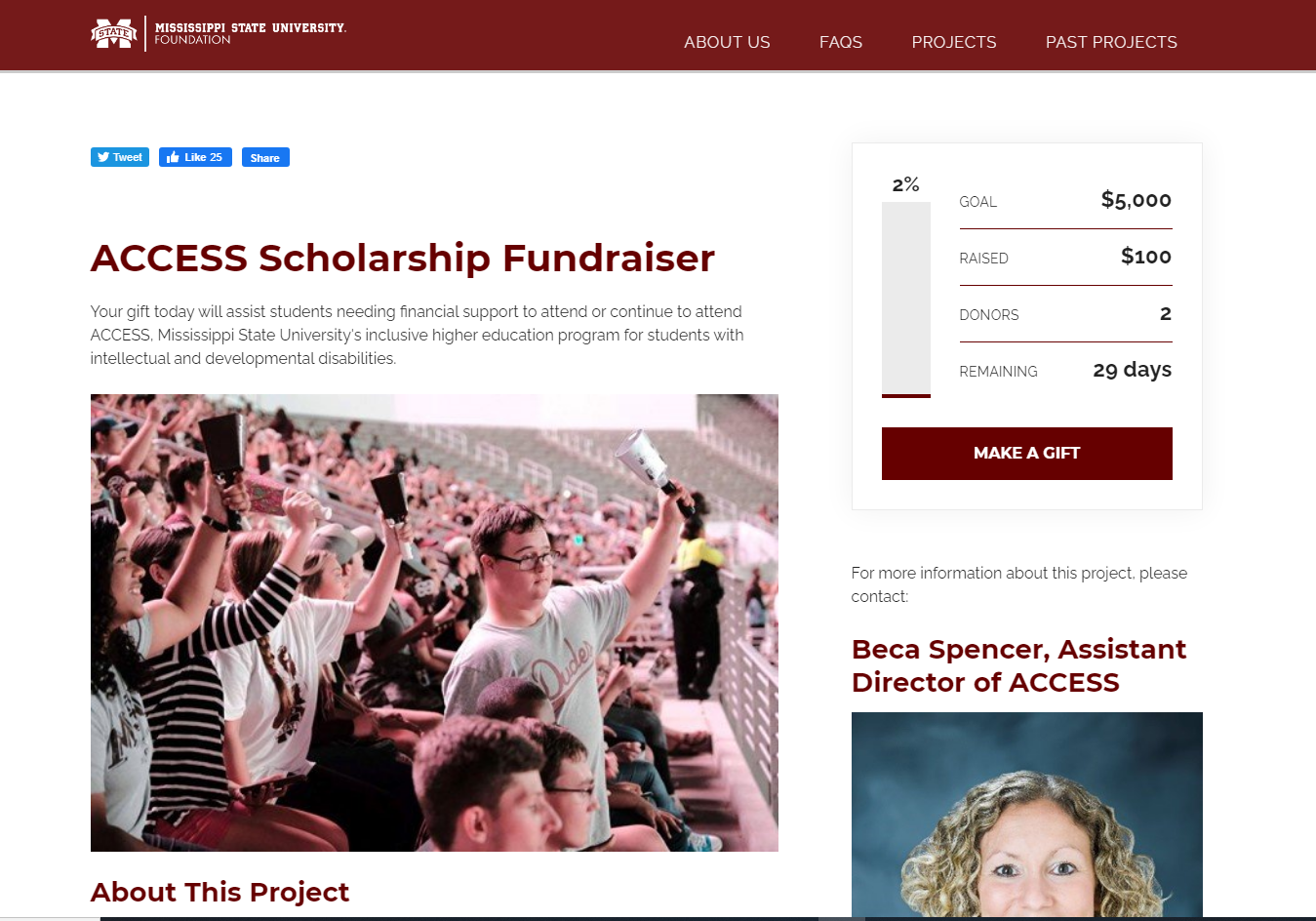 The MSU Foundation is currently helping to raise scholarship funds for our amazing students and their families! Your donation makes a positive impact on the lives of our students and their future. Please consider donating. https://www.alumni.msstate.edu/s/811/bp/interior.aspx?sid=811&gid=1&pgi…
_______________________________________________________________________________________________________________________________________
Thank you for your interest in Mississippi State University and the ACCESS Program. We are contacted weekly by families seeking post-secondary education for a student with an intellectual disability; however, many of them are not able to pay out of pocket. Currently, government assistance and private scholarships for students seeking a post-secondary education are limited. Your gift would assist us in being able to offer students the college experience as well as equip them with job skills and independent living skills.
For a one time gift, please complete and submit the giving form. Under "I want to contribute to:", please choose Other and indicate ACCESS in the box.
If you wish to establish a named scholarship, please contact Jana Berkery at 662-325-9129, or if you wish to establish an annual scholarship, please contact Georgia Carter at 662-325-5975.